Museum of the Hidden (MOTH)


We are collecting things in the dark. If that makes sense to you, learn more and verify your MOTH status in the GB discord.

-------------

Otherwise, scroll down to see where we are in the GB Story: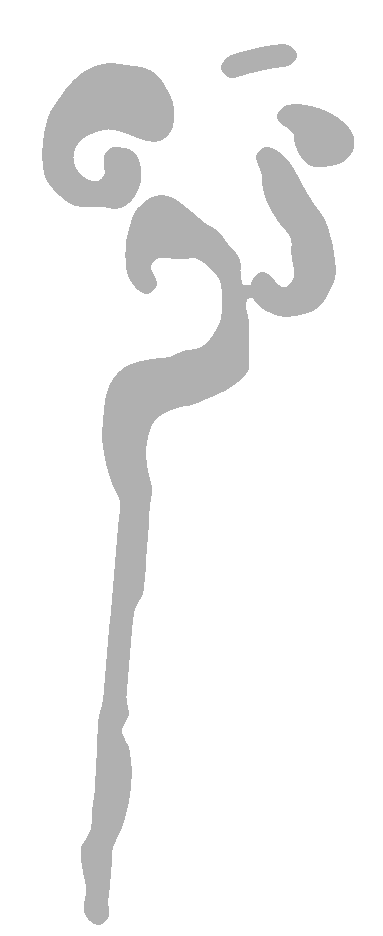 SIX ACT MULTI-MEDIA PROJECT
The GBs are a multimedia adventure story, world, and game. This hidden gem of a project is – by design – not like other projects. Artist GlitchyBitches crafted it to reward genuine discovery and collaboration over time. The project has only publicly shared Act IV so far, by quietly launching the GB portraits during Art Basel Miami with the support of an excellent team, including Divergence (Harri and Arran, the technical team behind Brotchain, Proof, Moonbirds, etc), Nathan Eagle and Altay Guvench.
ACT I

On the most normal of days, something new happens, drawing us towards a weird, wonderful, and terrifying place.
Creation status:
Complete (late 2020) .
Act I was born from a recipe of:
unusual circumstances,
a pinch of terrifying experiences,
a global stay-at-home pandemic that enabled a regular practice of philosophical reading and contemplation,
the forcing function of urgency.
ACT II

We quickly adapt and begin to learn how to survive in this strange new place. A Great War is raging. We must hide until we know more.
Creation status:
Complete (late 2019 – late 2021).
Act II involves in-depth art history research over the course of a year. Art references influence the rest of the phases and get shared with our community for inspiration.
ACT III

We learn to move around in this strange place, begin mapping the terrain of it, and blend in with unimaginable others.
Creation status:
Complete (late 2020 through late 2021).
Although the ultimate story of The GBs is fictional, we wanted to link all elements of it to past art, history, and science. Act III initially focuses on in-depth psychological research on the core themes of the project. Then we connect these themes to art history research from Act II.
ACT IV

We meet The GBs and start figuring out how to communicate with them. We can tell they are important characters in this story.
Creation status:
Complete (Jan 2021 – July 2022). Portraits are publicly available; world is discoverable.

The GB Portraits (Jan – Dec 2021).
Act IV focuses on art and technology. Specifically, this involves making the digital art layers for the GB portraits, computationally assembling them to fit the story, and writing novel Ethereum-based smart contracts that enable each GB portraits to visually 'evolve' six times. This means the GB portraits and their metadata both change with each of their versions. They each have six acts, in keeping with the rest of the project.
GB World Building (Dec 2021 – July 2022): This phase begins with organizing and tagging over 2000 images and references that inspired earlier stages of the project. These references shape the core story and world structure. Once the basics are clear, we expand on them with new research in science fiction, early and modern psychology, art history, astronomy, science, and mythology from different parts of the world. We collaborate with an artist whose work will appear later in the project.
ACT V (in progress)

We can no longer delay joining the action in The Great War. We finally start to speak the language, which enables us to rapidly learn the many powers of different characters. Our fate will depend on how well we wield these powers.
Creation status:
In progress (Aug 4, 2022 – present).
Act V involves a lot of writing. It takes a long time. We're about 25K words in as of January 2023, but large projects realistically require multiple full rewrites. That is to say, we'll be in Act V for awhile.
Specific Character Stories and Powers: The GBs become characters with rich backstories based on earlier phases of the project. Each GB version will have specific powers and faces unique dilemmas.
GB World and Story: We refine the structure and mechanics of GB world and narrative. We collaborate with an artist whose work will appear later in the project.
ACT VI (hidden)

Act VI brings an ending to The Great War. Everything from glory to gore is possible. But rest assured, good things come to those who follow The GB Project all the way to the end.
Act VI shall remain a secret in The Museum of the Hidden until the time is right.
Creation status:
The Museum of the Hidden guards the secrets of all six acts of The GB Project. But GB secrets are not the only thing we collect….